My family loves Mexican food. But many times restaurants add so much oil, grease and fat that I always regret my occasional splurge. Instead of going out and spending tons of money on a fattening taco fix, I make my own healthy tacos at home. And, you know what? Those homemade tacos with fresh ingredients are always more satisfying at home.  Not to mention usually better quality time with the family as well sitting around our kitchen table laughing and talking about our day.  I thought you would enjoy some of my favorite taco recipes…all under 310 calories! Make any night taco night with these delicious recipes that are loaded with bold flavors, and low in fat and calories.
Don't forget that a Fun Taco Bar is great for entertaining!
Steak Tacos with Red Peppers and Onions
Steak lovers are in for a treat with these hearty tacos made with seasoned beef, sautéed peppers and onions, and fresh cilantro. Get the recipe.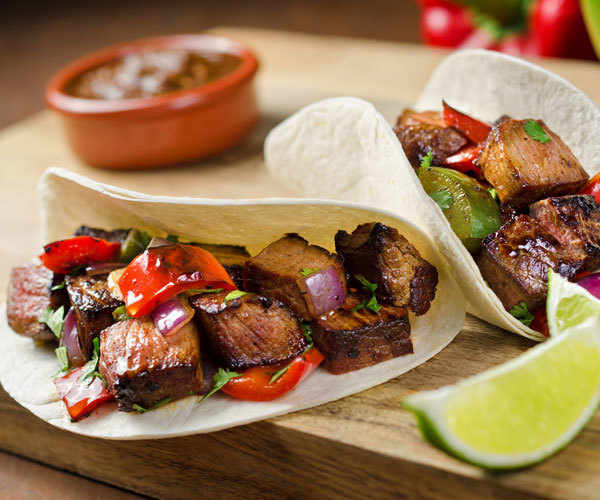 Shrimp Tacos
These mildly spicy shrimp tacos get flavor from cumin and chili powder and are topped with lots of fresh veggies. Get the recipe.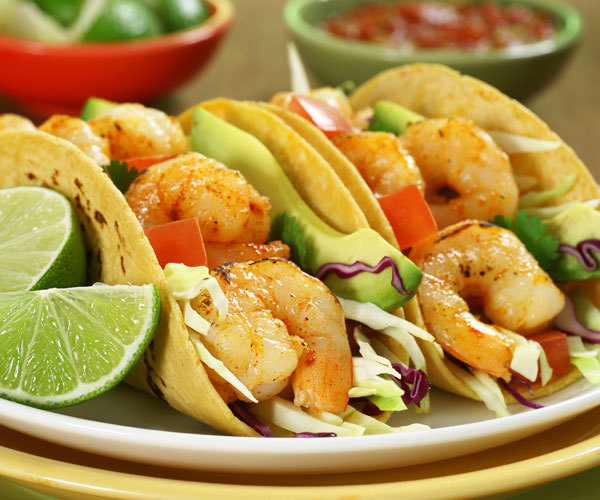 Chicken Tacos
Even though these simple chicken tacos taste like delicious comfort food, they have only 248 calories and 6 grams of fat per serving. It's OK to add shredded lettuce or cabbage and salsa! Get the recipe.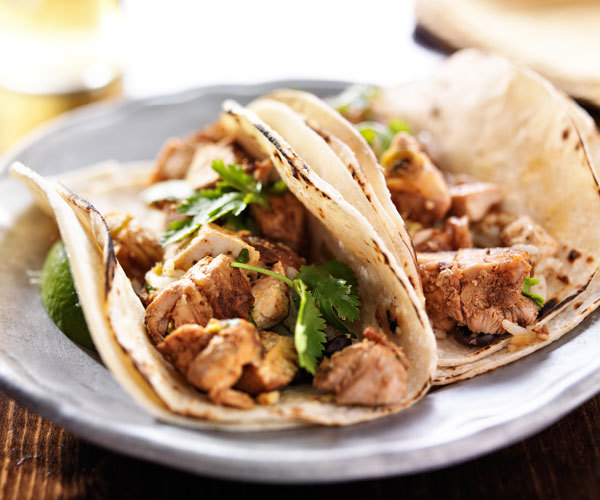 Crunchy Spicy Shredded Pork Tacos with Pineapple Salsa
These are a real crowd-pleaser. Sweet pineapple and crunchy radishes go perfectly with tender, slow-cooked pork loin in these mouthwatering tacos. Impress your family with these gourmet tacos that are surprisingly easy to make. Get the recipe.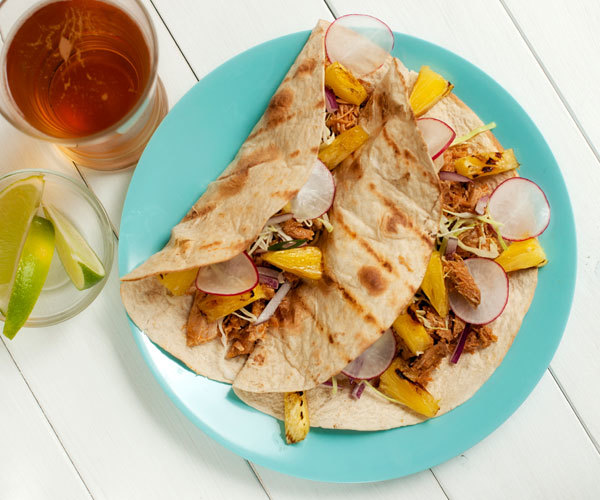 Chipotle Vegan Tacos
Keep it fresh with these chipotle-spiced tacos wrapped in cabbage leaves instead of tortillas. They are low in carbs, and with only 166 calories per serving, they'll keep you feeling light. Get the recipe.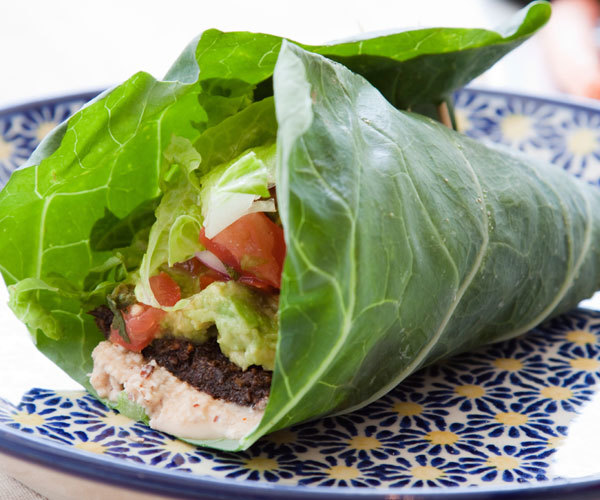 Mexi-Cal Tacos
These versatile tacos are made with tofu, but feel free to swap in your favorite protein. They feature a lime and cilantro sauce and fresh salsa that can be as spicy or mild as you like. Get the recipe.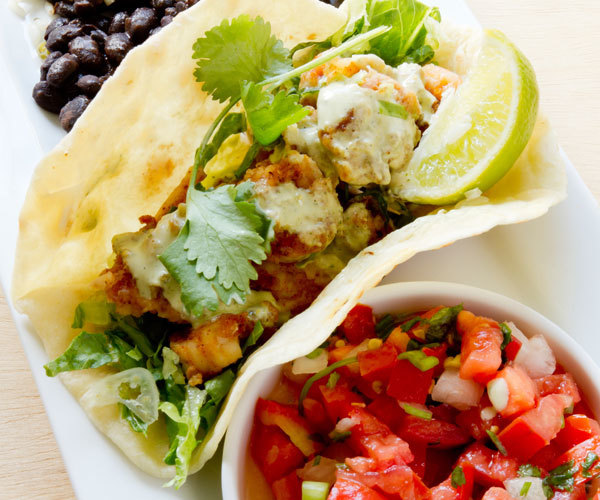 Black Bean and Veggie Tostadas
Top a baked whole wheat tostada with black beans and other veggies to get a filling, fiber-packed meal! Substitute pinto or kidney beans if you prefer them. Get the recipe.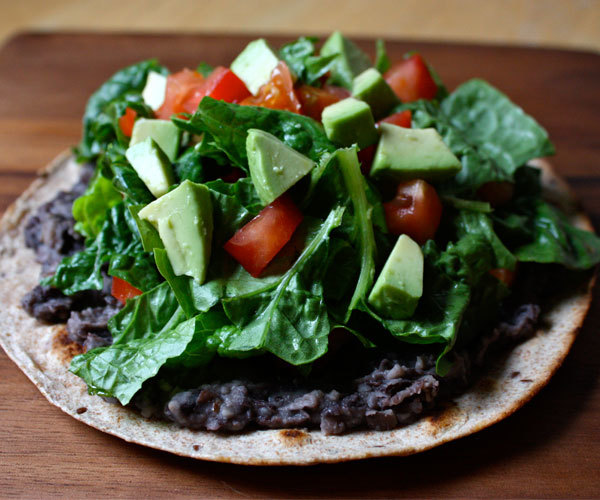 Want more healthy recipes? Pick up your FREE Clean Eating KICKSTART Guide & TONS of FREE recipes HERE!