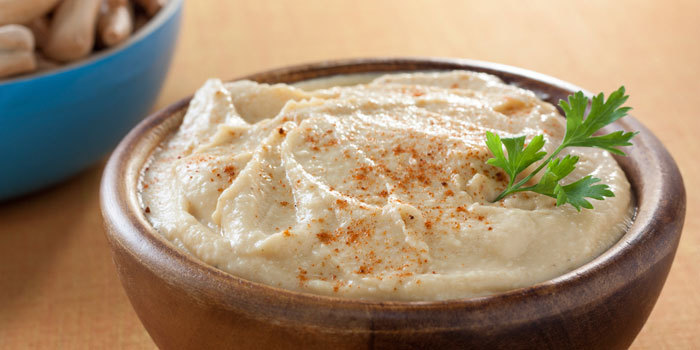 Try this healthy homemade hummus recipe. You can make your own hummus in no time! So easy and yummy!
Total Time: 5 min.
Prep Time: 5 min.
Cooking Time: None
Yield: 5 servings, about ½ cup each
Ingredients:
1 (15 oz.) can chickpeas (garbanzo beans), reserve liquid
¼ cup fresh lemon juice
1 Tbsp. extra-virgin olive oil
4 cloves garlic
¼ cup tahini (sesame butter)
Sea salt (to taste; optional)
Paprika (for garnish; optional)
Preparation:
1. Place chickpeas, lemon juice, oil, and garlic in food processor or blender and pulse until chickpeas are mashed.
2. Add tahini; pulse for 1 minute. If hummus is too thick, add some of the reserved chickpea liquid. Add salt if desired.
3. Garnish with paprika if desired.