Oatmeal is the go-to, quick breakfast for so many of us who are trying to eat healthier. And it is so versatile! Adding fresh fruit, dried fruit, nuts, seeds, milk, and a number of spices can change the flavor to give you a different breakfast every day. You can even bake it, or simmer it for hours in a slow cooker! There are so many ways to make your oatmeal delicious. Experiment with these tips to liven up your morning bowl of oats, and try the recipes we've created for you here to discover your favorite way to eat it.
What's in your oatmeal? Oats? Milk or water? Some healthy toppings? Hopefully that's all. If your morning routine involves tearing open a packet of flavored instant oatmeal, there are dozens of ingredients in your breakfast that don't belong, like artificial flavors, partially hydrogenated oil, corn syrup, and lots of other unappealing stuff. That flavored instant oatmeal likely has less protein and fiber, and more sugar, salt, and definitely more chemical additives than oatmeal made from scratch. So, let's stick with good old fashioned oats, agreed?
The healthiest way to enjoy oatmeal for breakfast is to make it yourself, which luckily, is very easy to do and doesn't have to take much more time that those flavored packets. If you're in a hurry, plain instant oats are a fine choice. If you have a few extra minutes, reach for old fashioned rolled oats which take a few minutes more to prepare, but also take longer for the body to metabolize. That means they'll keep you feeling full longer, and won't spike your blood sugar in the same way instant oats can. If you've got a leisurely morning or are good at planning ahead, the best choice are steel-cut oats. They can take 20–40 minutes to prepare, but can be semi-cooked the night before or even cooked overnight in a slow cooker. Save time in the mornings by making a large batch of any favorite oatmeal recipe and freezing it for quick and easy breakfasts any time!
How to Freeze Oatmeal
Make any of the delicious recipes below, or mix up your own oatmeal recipe, adding any spices, nuts and seeds, or dried fruit you like (fresh fruit will taste better if you add it when the oatmeal is reheated). Allow the oatmeal to cool completely, then spoon it into silicon baking cups or large muffin tins that have been sprayed lightly with a non-stick cooking oil, and place in the freezer for several hours until frozen. Once they're frozen, remove the oatmeal portions and store in a plastic bag in the freezer. When you're ready to eat, just heat the number of portions you want in a bowl in the microwave for 3–5 minutes, stirring occasionally. Top with milk or almond milk and fresh fruit, if desired, just before serving.
Nutty Oatmeal
Almond butter and crunchy chopped almonds add flavor, protein, and texture to oatmeal. A little honey sweetens the deal. Get the recipe.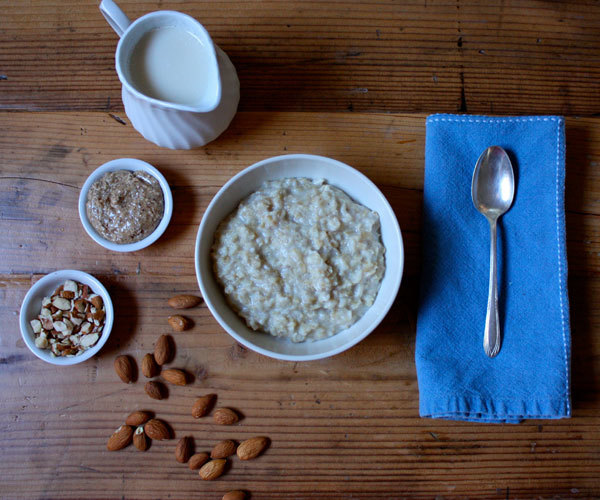 Baked Vanilla Oatmeal with Nutmeg
Mix a few ingredients in seconds then put them in the oven. When you're ready for work, your breakfast is ready to eat. And it's delicious. Add a chopped apple for even more flavor, and delicious bites of fruit (this will change the nutritional profile). Get the recipe.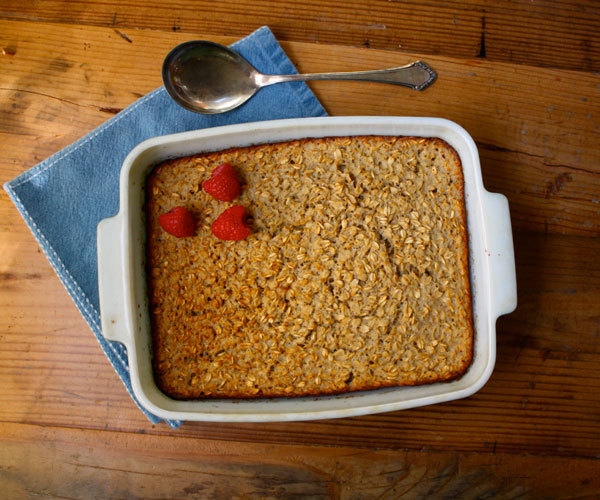 Oatmeal With Cardamom and Cranberries
The spicy-sweet flavor and aroma of cardamom pairs perfectly with tart cranberries in this oatmeal. Raw honey and almond milk add even more rich flavor. Get the recipe.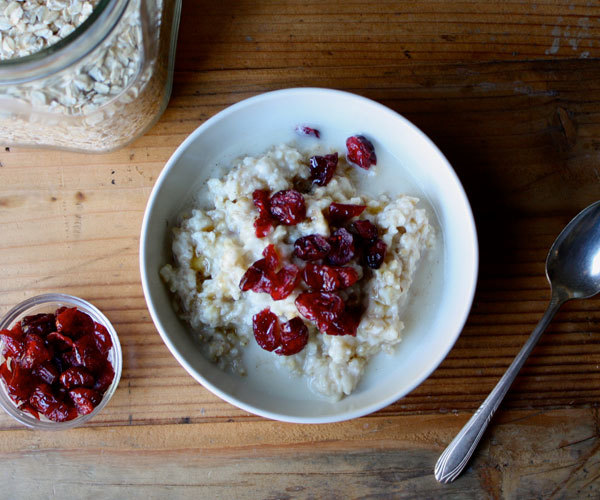 Oatmeal With Walnuts and Banana
Every bite of this oatmeal has the sweet flavor of banana and maple, and crunchy walnuts. Get the recipe.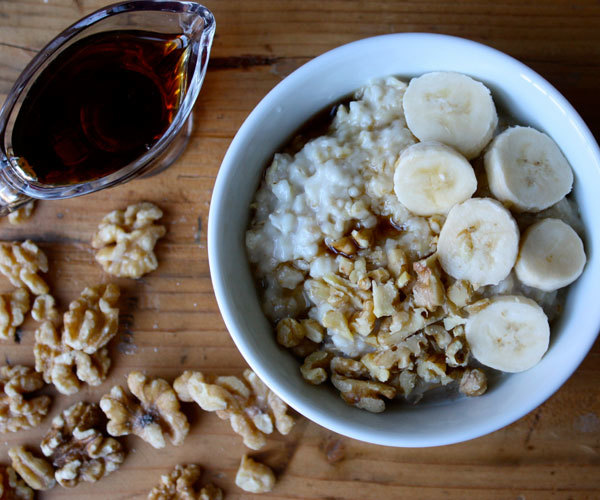 Steel-Cut Oatmeal With Coconut and Cashews
Blueberries in oatmeal are delicious by themselves, but adding coconut flakes and cashews makes this oatmeal extra special. Get the recipe.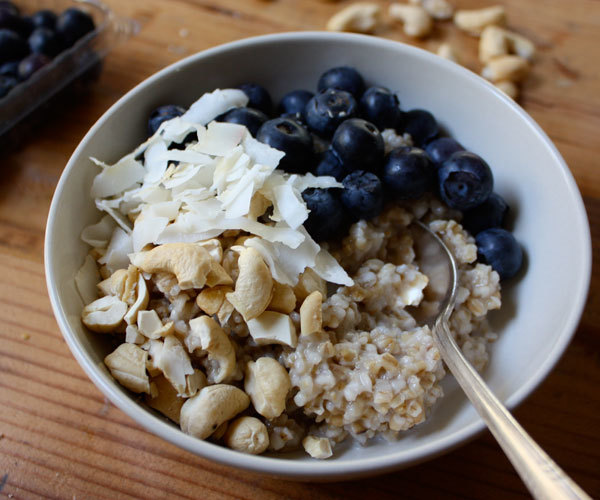 Oatmeal With Ginger and Molasses
This recipe makes oatmeal taste like a gingerbread cookie! Molasses is loaded with minerals and is an excellent source of calcium, iron, magnesium, and potassium. Get the recipe.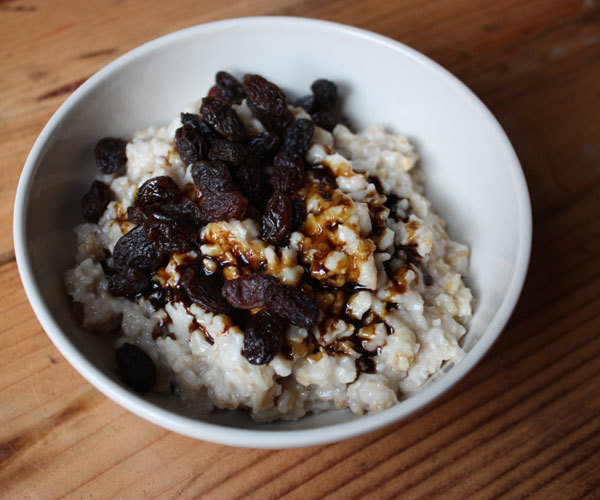 Oatmeal with Pecans, Apple, Cinnamon
Sweet and simple, this is the oatmeal that starts a thousand good days. Get the recipe.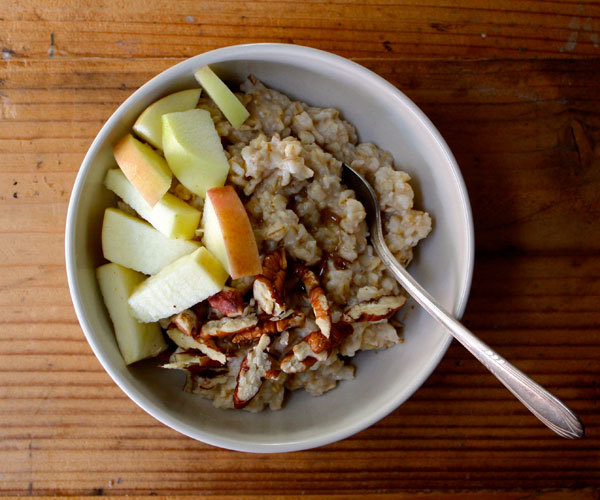 Holiday Spice Oatmeal
Wake up any morning with this delicious combination of spices that have health-boosting benefits. Get the recipe.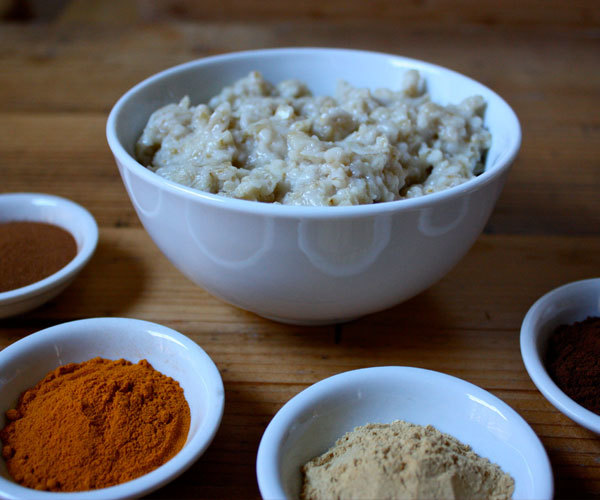 Cranberry Orange Oatmeal
Zesty orange and cranberries are the stars of this breakfast bowl. Get the recipe.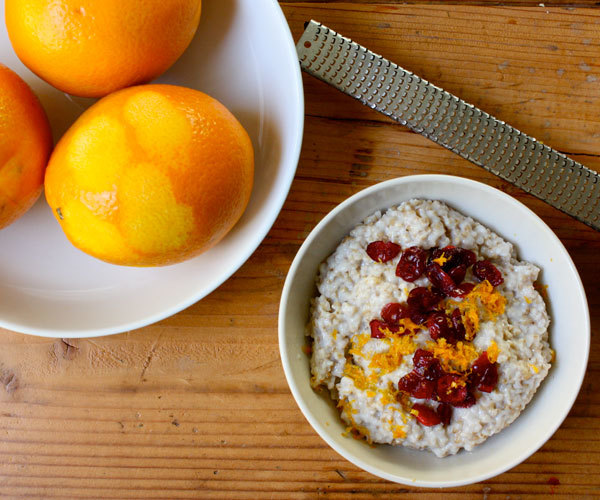 Almond Milk Oatmeal
Cooking oatmeal with almond milk gives it richness and extra nutrition. Get the recipe.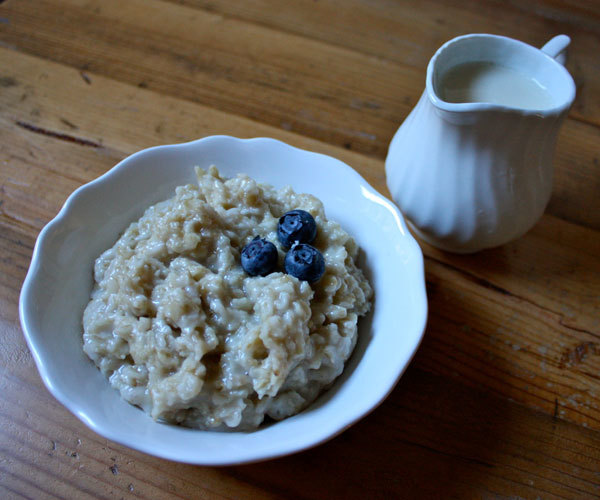 Oatmeal With Chia Seeds and Raisins
Chia seeds add protein and healthy omega-3s to this oatmeal, while raisins and honey make it taste delicious. Get the recipe.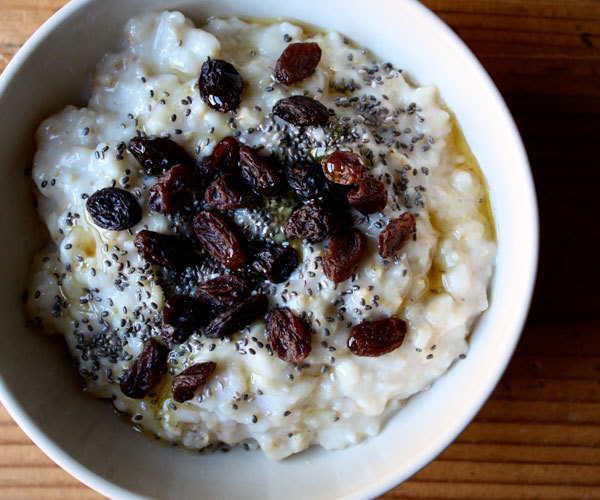 Slow Cooked Steel-Cut Oatmeal With Apples and Cinnamon
Put the ingredients for this oatmeal recipe in a slow cooker when you go to sleep, and it'll be ready when you wake up in the morning! Get the recipe.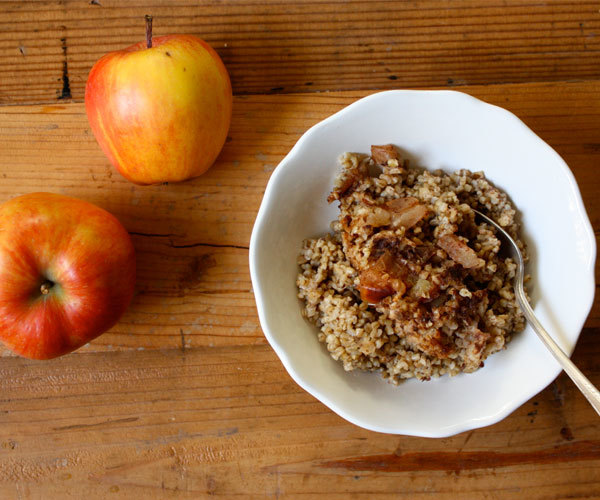 Overnight Steel-Cut Oatmeal
Do you love steel-cut oatmeal, but not how long it takes to cook? This recipes makes it quick! Get the recipe.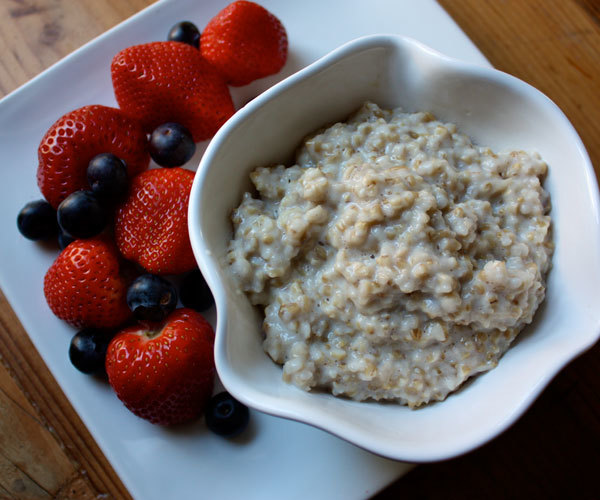 Banana Coconut Oatmeal
Get our writer Micah Elconin's tips on how to improve your morning oatmeal, and try his favorite recipe made with banana, coconut, hemp seeds, and good-for-you spices. Get the recipe.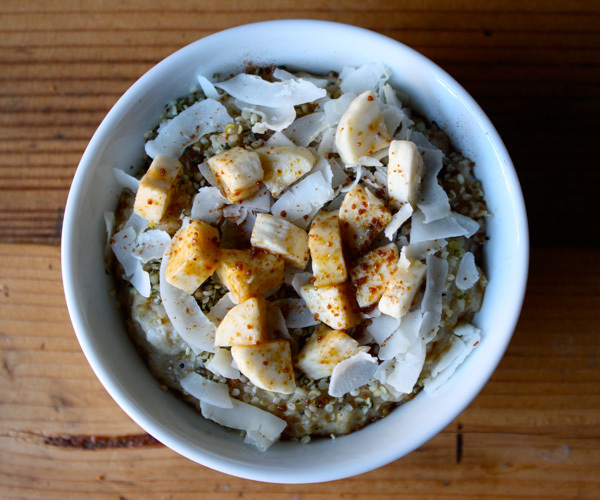 Oatmeal With Pears and Cinnamon
This yummy recipe has cooked pears and crisp raw pears for a combination of flavors and textures. Get the recipe.